ID

T055

Authentication

SGS PBI BRCGS FDA

Size

24 oz 215x140x37

Characteristic

It is waterproof and oil proof, and can be used in refrigeration, oven and microwave heating.

Raw Material

Sugarcane pulp , wheat straw pulp , bamboo pulp

C

olour

Natural color of white

Gram weight

17g

P

acking

600/Box

Country of manufacture

China

Sample

Available free of charge

Payment

L/C T/T With 30% Deposit

Delivery period

20Day--25Day
Product Description: with natural wheat straw pulp as raw material, after scientific and technological treatment, adding
food grade waterproof and oil repellent, the paper pulp molded tableware products have the following excellent
characteristics:
1. It can resist 120 ºC hot oil and 100 ºC hot water without deformation and leakage.
2. Suitable for microwave oven baking, refrigerator frozen fresh, high temperature cooking.
3.It has recycling value, recycled papermaking, recycling and resource protection.
4.After the mutation, it will be naturally degraded into organic fertilizer, reduced to carbon dioxide and water, and return
to nature.
5. After spraying and laminating, the barrier permeability of the product can be improved to help it not stick to rice, and the
product is not easy to soften when refrigerated.
The physical properties and health indicators of molded pulp green catering utensils have passed the national GB / T
36787-2018 standard, and meet the international inspection standards of FDA, SGS, BRC, okcompost, etc.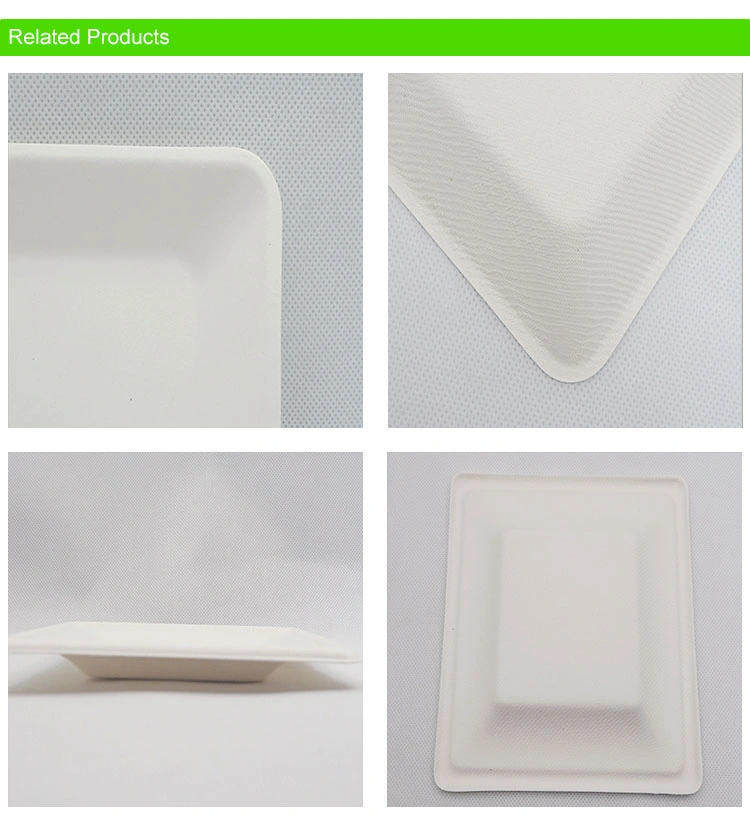 Varieties

purpose

Specifications

Plate

It is mainly used for holding fried dishes

5

Inch

6

Inch

7

Inch

8

Inch

Bowl

Mainly used for soup, noodles, coffee and so on

340ML

350ML

400ML

500ML

Cup

Mainly used for coffee, soup, ice cream and so on

140ML

cup

200

ML cup

35

0ML cup

370ML

cup

425ML

cup/lid

500ML

cup/lid

Tray

It is mainly used for holding cakes, vegetables, fruits, meat, etc

350ml

Tray

4

Inch Cake base

12

Inch

Cake base

14

Inch

Cake base

16

Inch

Cake base

box

It is mainly used in fast food restaurants to pack and hold hamburgers

450

ml

Lunch box

/burger box

600ML

Lunch box

1000ML

Double latticebox

9

Inch

Dining box

9*6

Inch

Dining box

8

Inch

Three compartment lunch box

10

Inch

Three compartment lunch box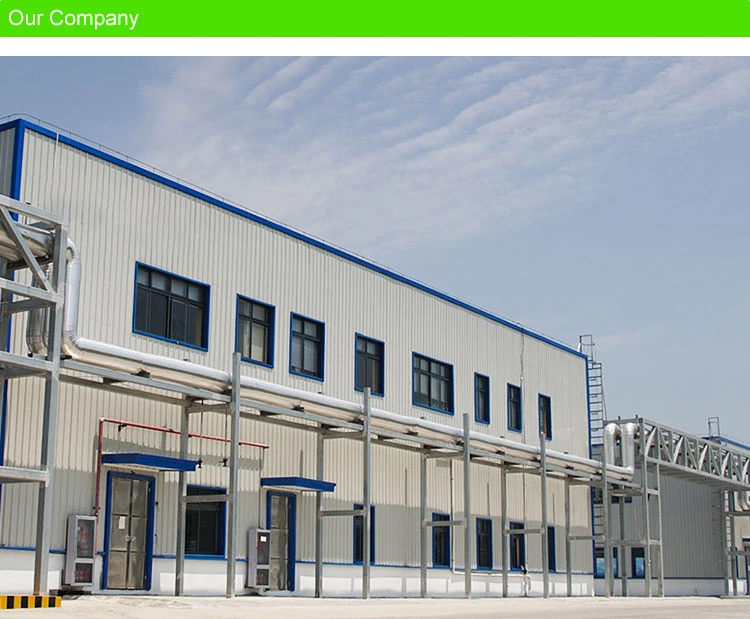 Xinlvneng Technology is a biodegradable product company. As the "white pollution" is increasingly severe in the world, we
expect to make our contribution to our Mother Earth with joint effort.
Agreeing with most environmental protection goals for sustainability, we enter the environmental protection industry for a
better environment on the earth.
Are you looking for biodegradable products? So we rise in response.
Our products can alleviate environmental pollution by reducing dependence on petroleum fuel, promoting land optimization
and improving marine environment. We help create an environment-friendly life. Please work together with us to vitalize
our Mother Earth.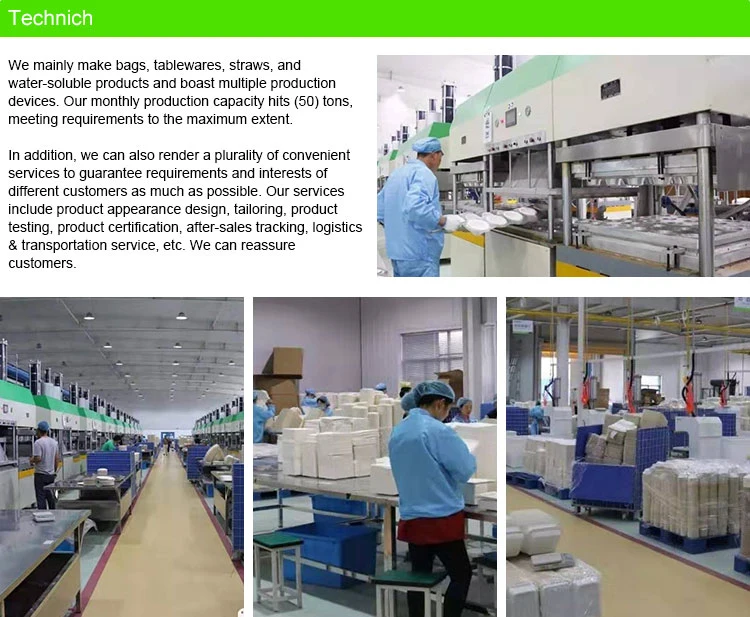 Sugarcane residue contains a large number of lignin, cellulose and other polyhydroxy components. The polyols of
polyurethane are synthesized and the introduction of plant polyols gives the polyurethane biodegradation properties.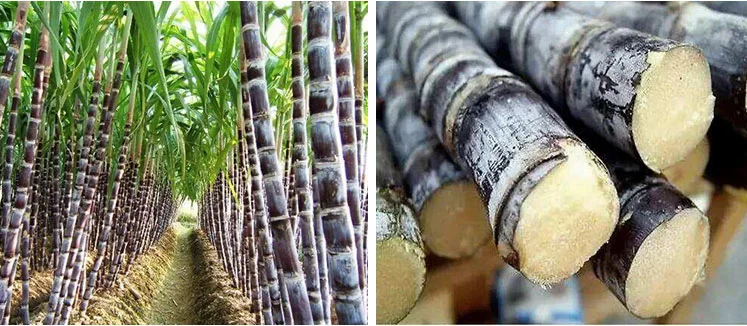 The raw material is made from natural bagasse to make pulp, and then processed into environmental protection degradable
lunch box. After returning to the natural environment, it decomposes into CO2 + H2O. Play a role in protecting the natural
environment.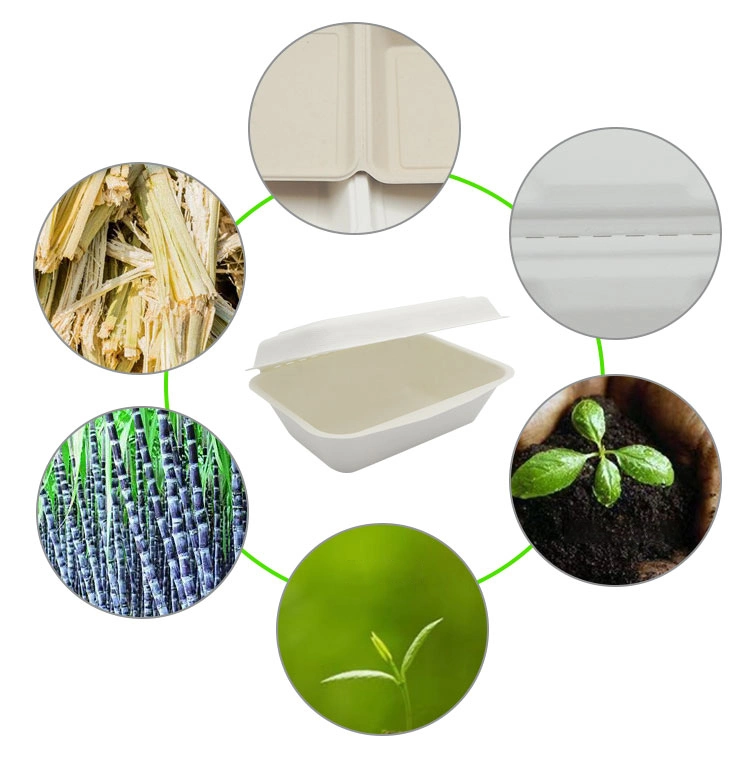 Q: How long is the shelf life of sugarcane pulp tableware under normal circumstances?
A: It can be used for 24 months under normal circumstances.
Q: Is this cutlery safe?
A: It is very safe. We have passed the certification. Please feel free to use it
Q: Can I microwave directly?
A: We can use microwave ovens for most of our biodegradable tableware, which ranges from -20°-120°
Q: We would like to see samples
A: All of our samples are available free of charge. You only need to pay the freight.
Q: What are your terms of payment?
A: 30% advance payment, 70% balance payment paid before shipment.
Q: How long will it take us to see the goods?
A: Please place an order 20-30 days in advance. We will arrange production after receiving the 30% advance payment.